Any student, currently in Grades 5 - 11, interested in running Cross Country next year is invited to attend an Informational Meeting on Monday, May 16th at 5:30pm in the Commons at TCHS. #4theT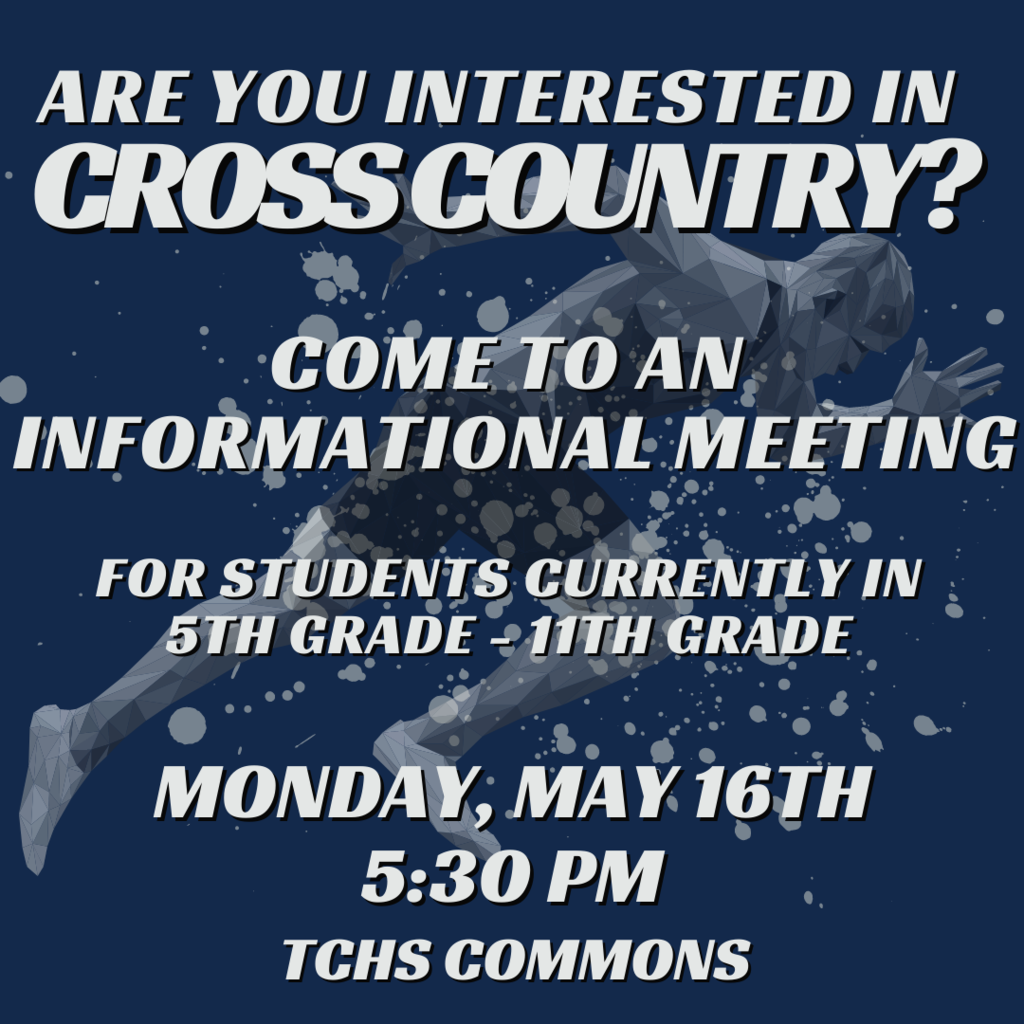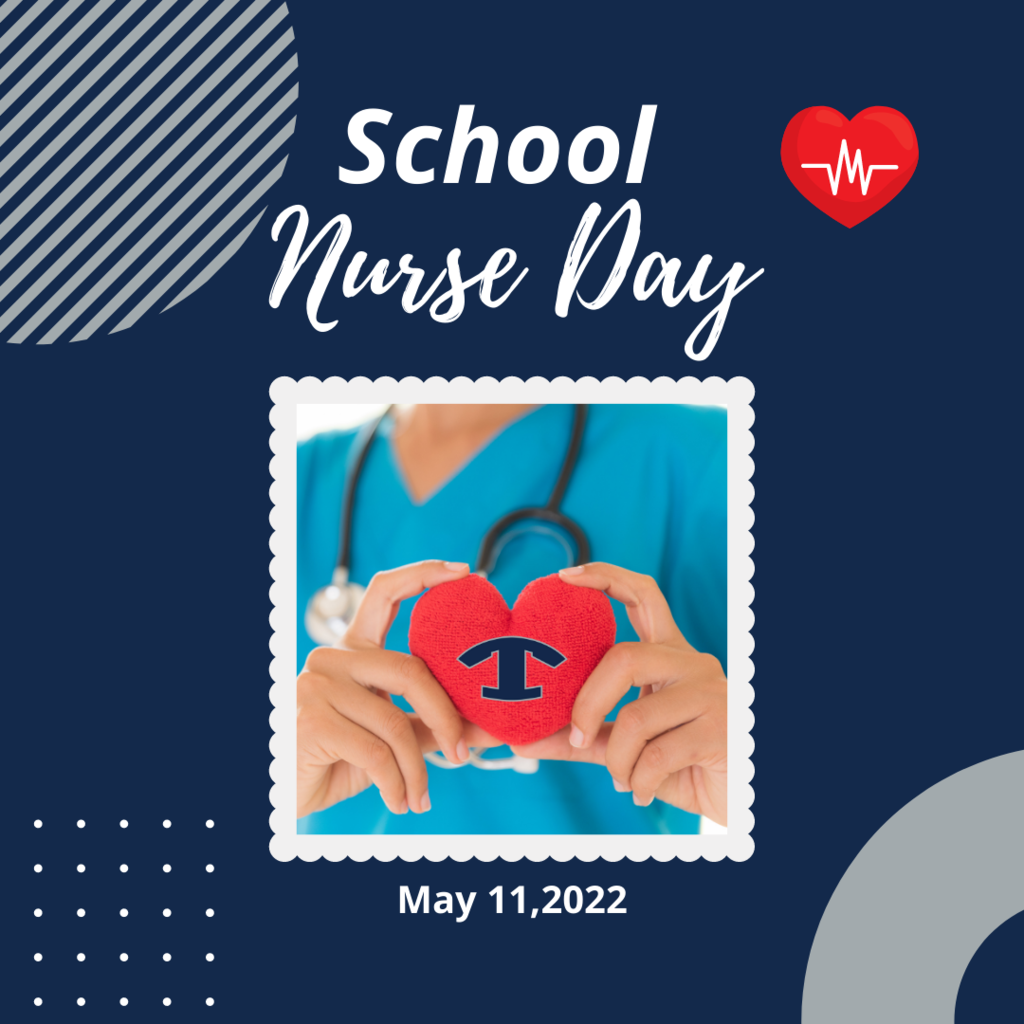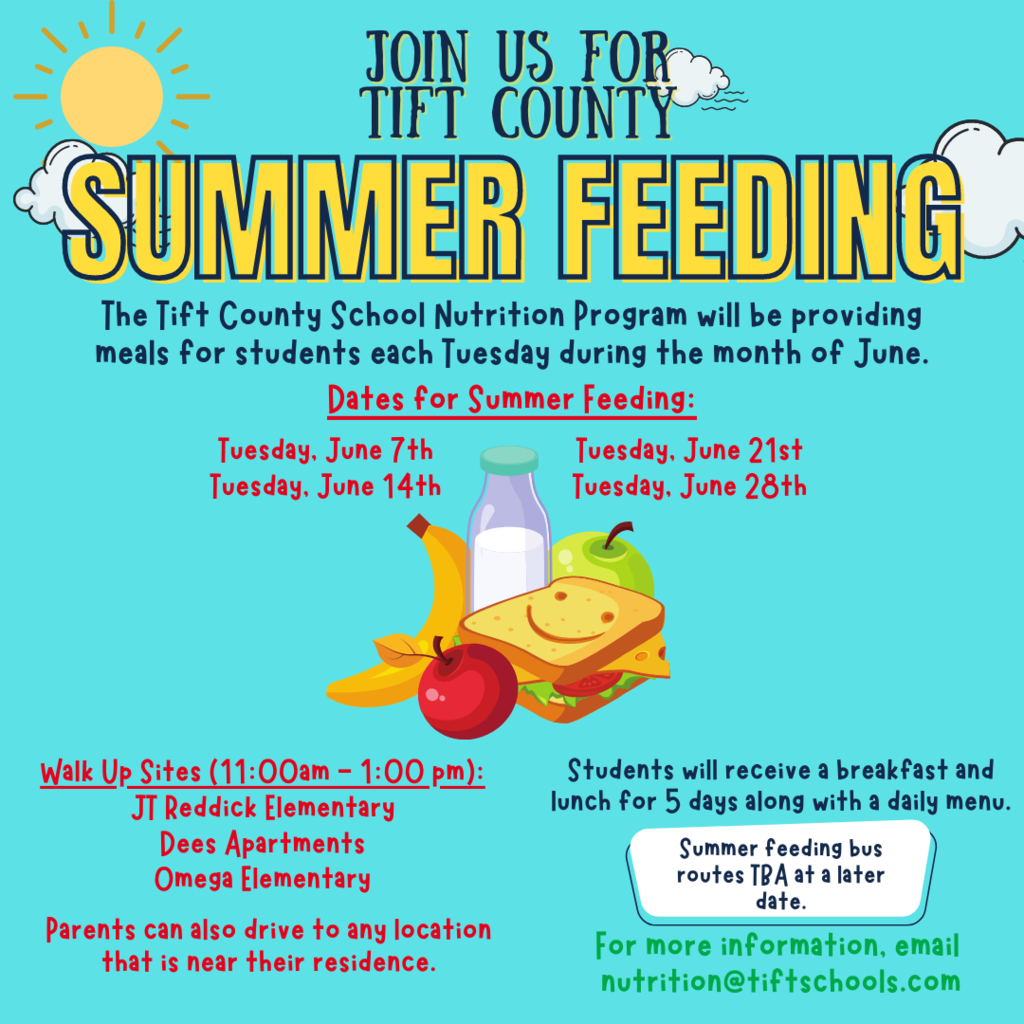 Members of the Class of 2022 will be going back to walk the halls of their elementary school before they walk Brodie Field for graduation. Check the date and time for each school. #4theT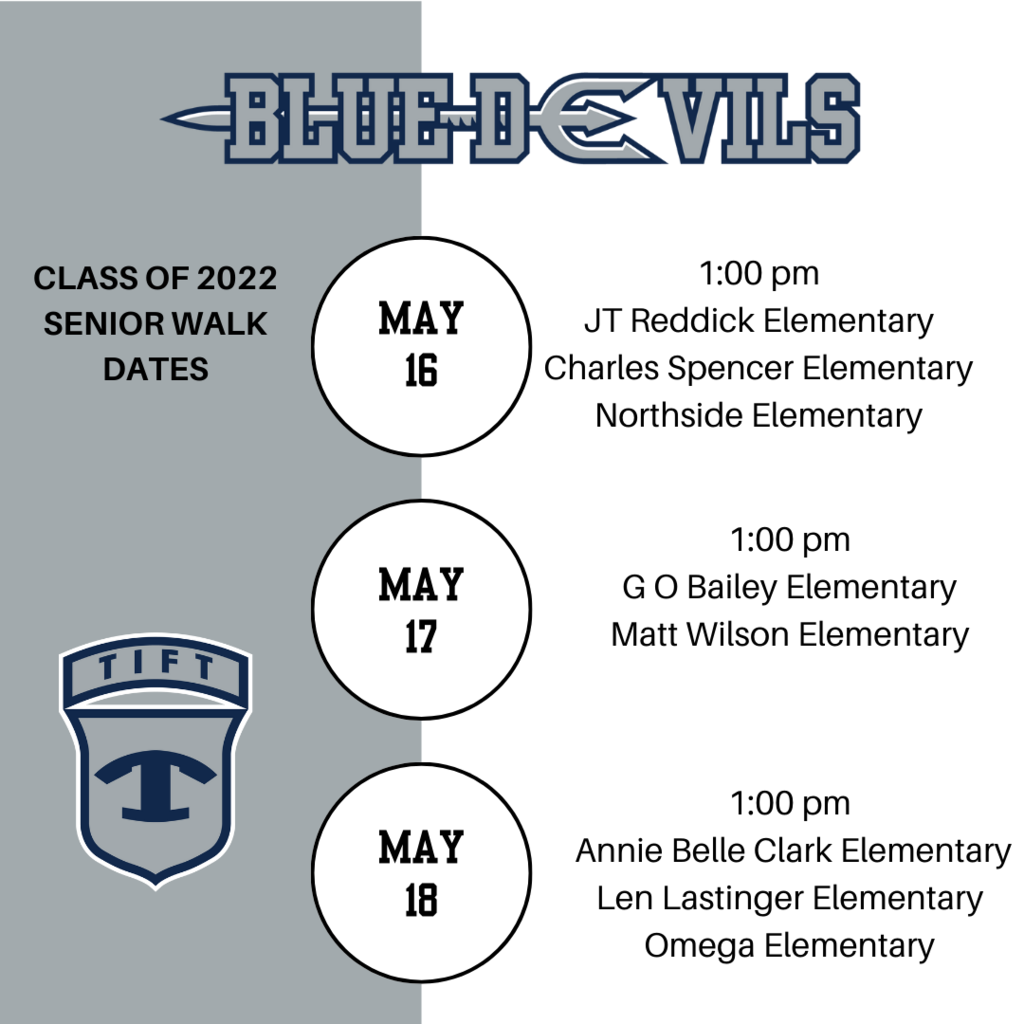 Rising Pre-K Students - If you have not been out to Walk With Principals and visit your assigned school, come out today at 5:00pm. Don't miss it! #4theT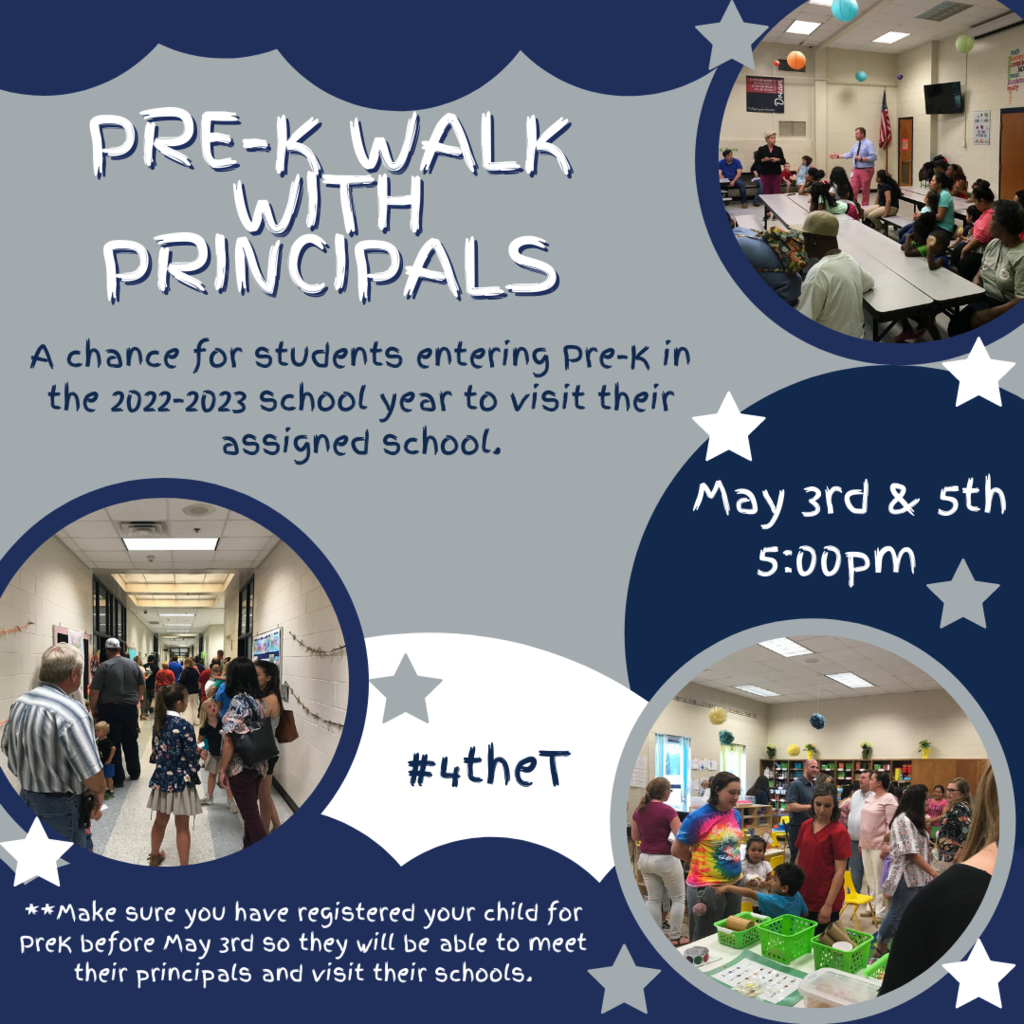 If you are currently in 5th grade - 11th grade and you are interested in joining the Cross Country team next year, come to an Informational Meeting on Monday, May 16th at 5:30pm in the TCHS Commons. #4theT

It is time for Rising PreK students to Walk With Principals, today at 5pm at their assigned school. If you can't make it today you have one more opportunity on Thursday. We can't wait to see our newest members of the Blue Devil family! #4theT

It is time for our rising Pre-K students to Walk with the Principals, May 3rd & 5th at 5:00pm at their assigned school. If your child will be 4 on or before September 1st and they are not registered for PreK for next year, visit
www.tiftschools.com
and find out how. #4theT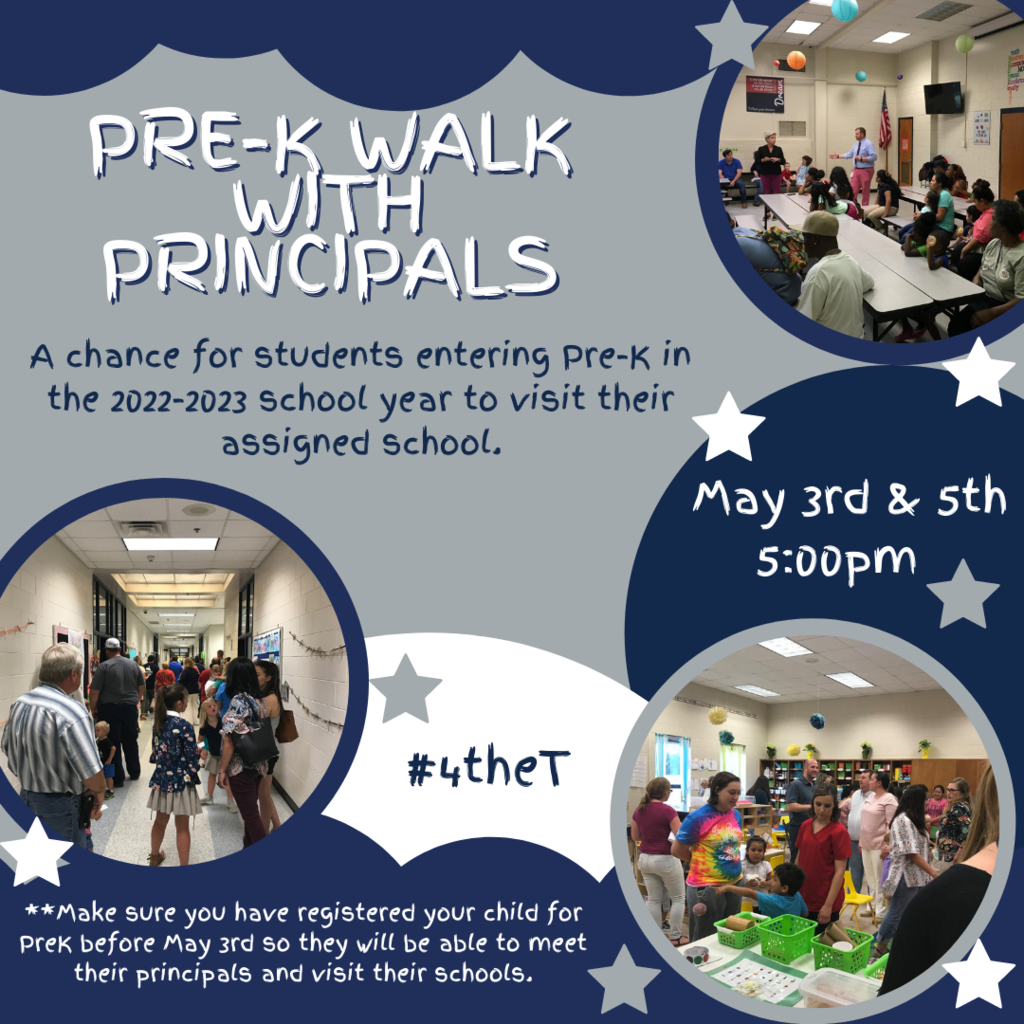 Today is National Kindergarten Day and you can celebrate by making sure that your child is registered for Kindergarten for the 2022-2023 school year! Kindergarten Registration is going on now. Visit
www.tiftschools.com
for information. #4theT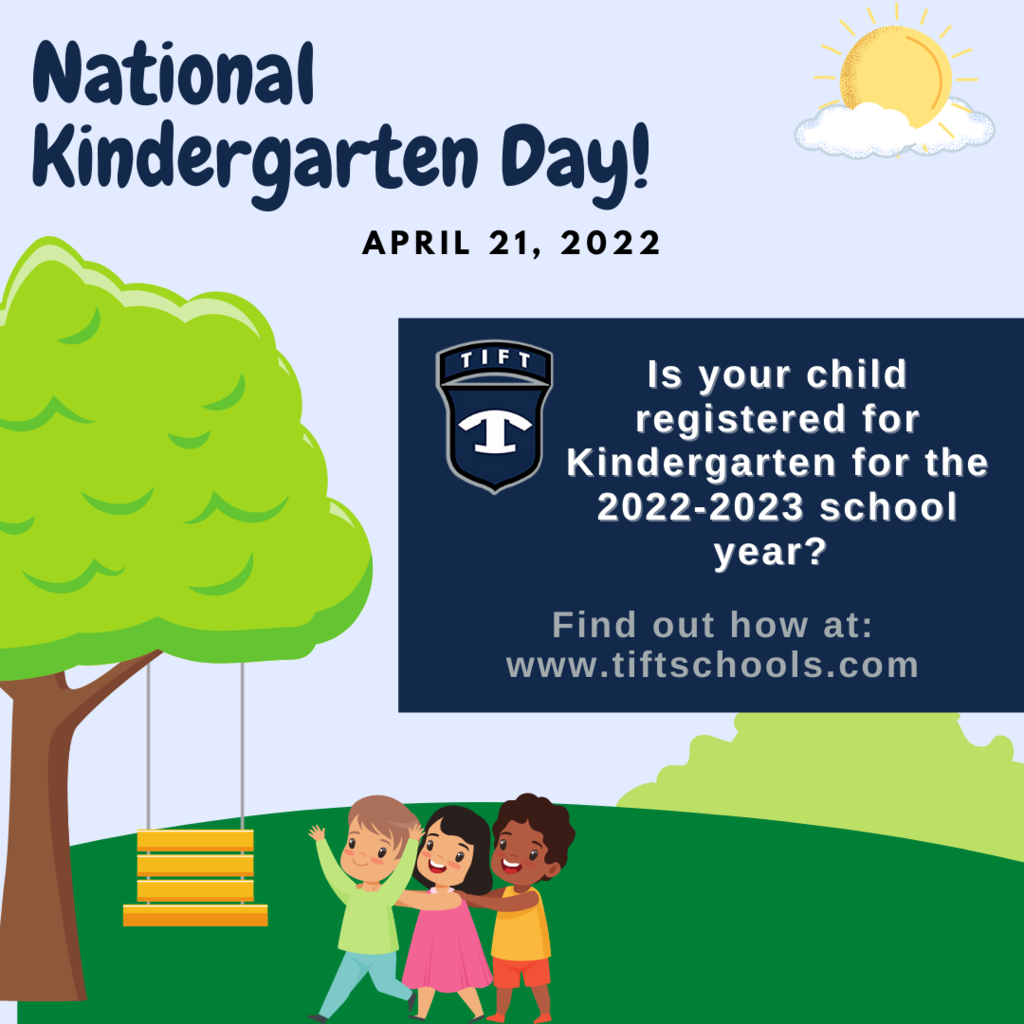 Georgia Milestones End of Grade Testing begins Monday for all students in Grades 3 - 8. All students should make sure they are getting plenty of rest and arrive at school on time! #4theT


Due to the change in the expected arrival of potentially severe weather, all students will be released 30 minutes early today. All after school activities have been canceled.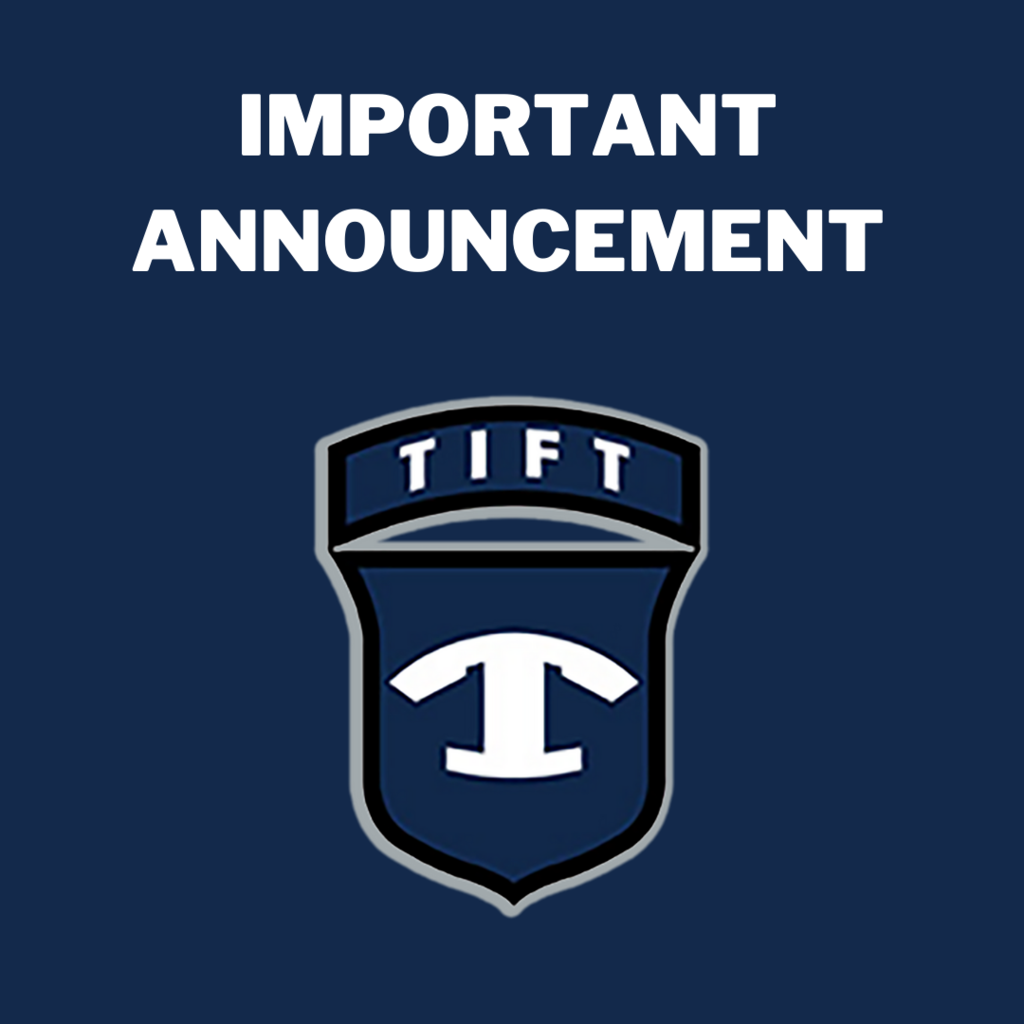 Due to circumstances beyond our control, this week's menus for Thursday & Friday will be served on Tuesday & Wednesday. There will be no changes to the TCHS lunch menu. We truly appreciate your understanding. SWIPE LEFT for menu changes. 🙂 #4theT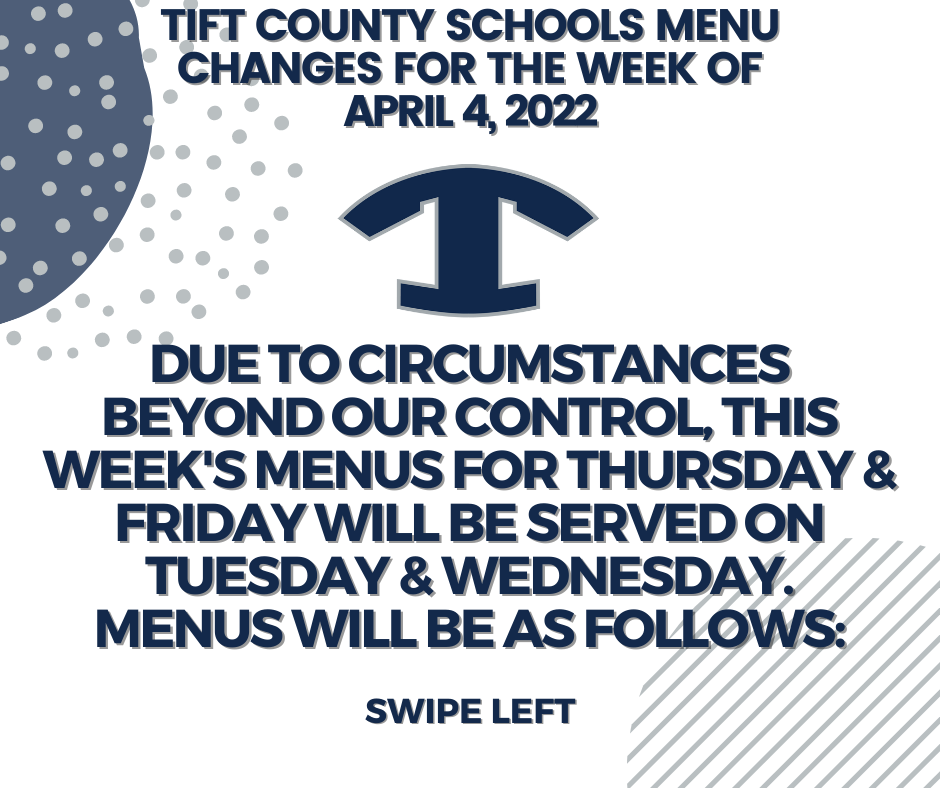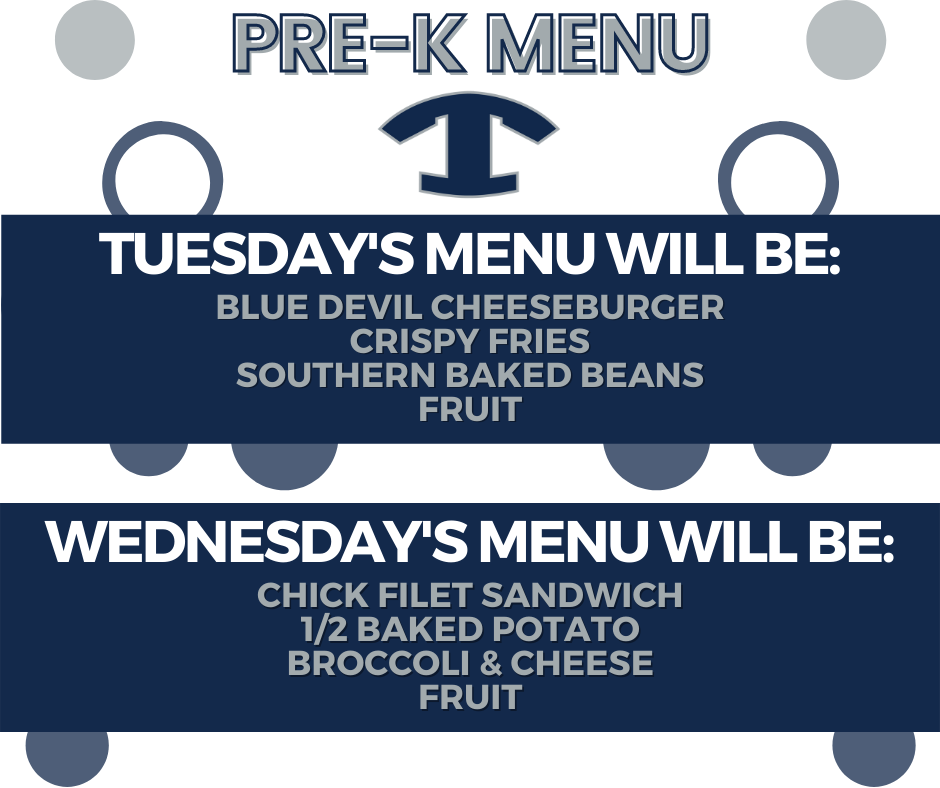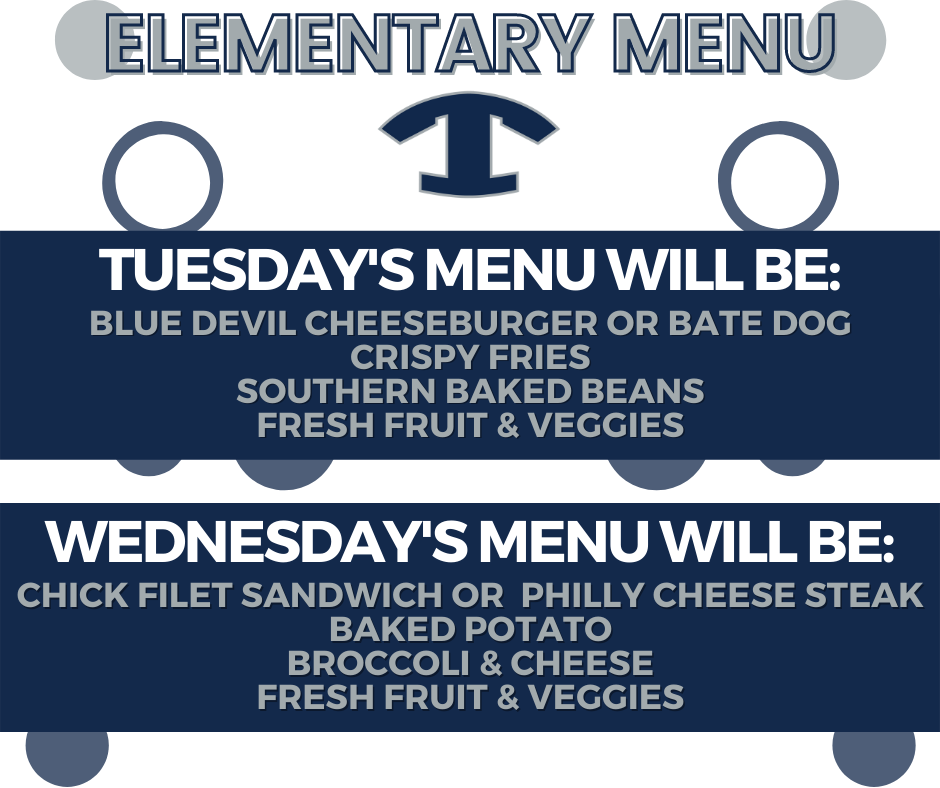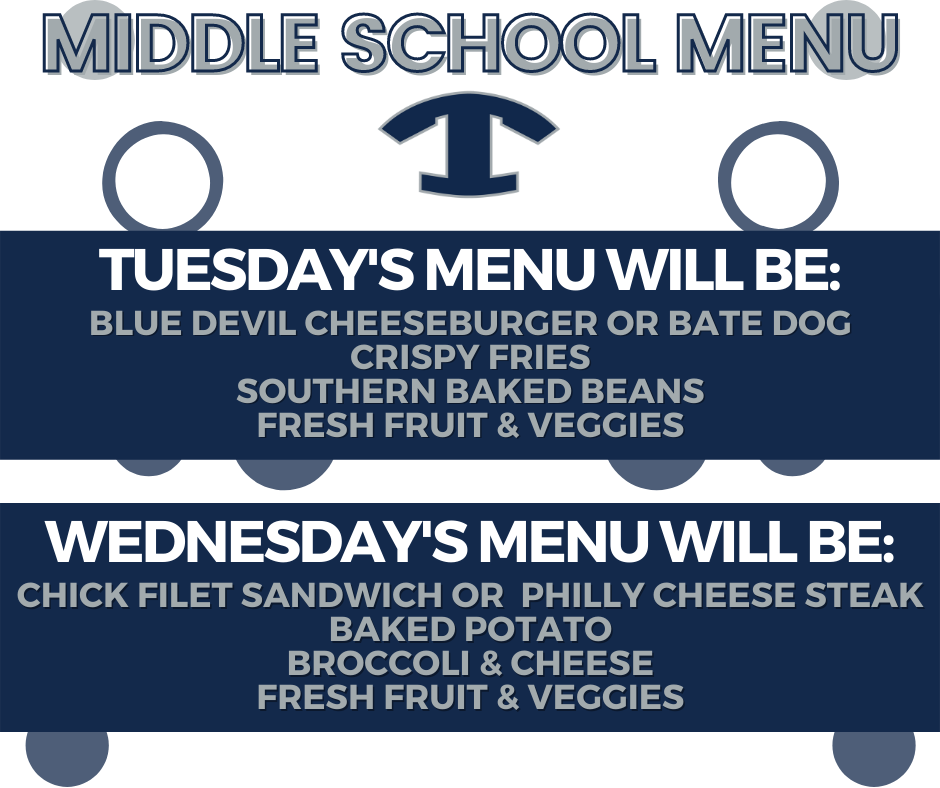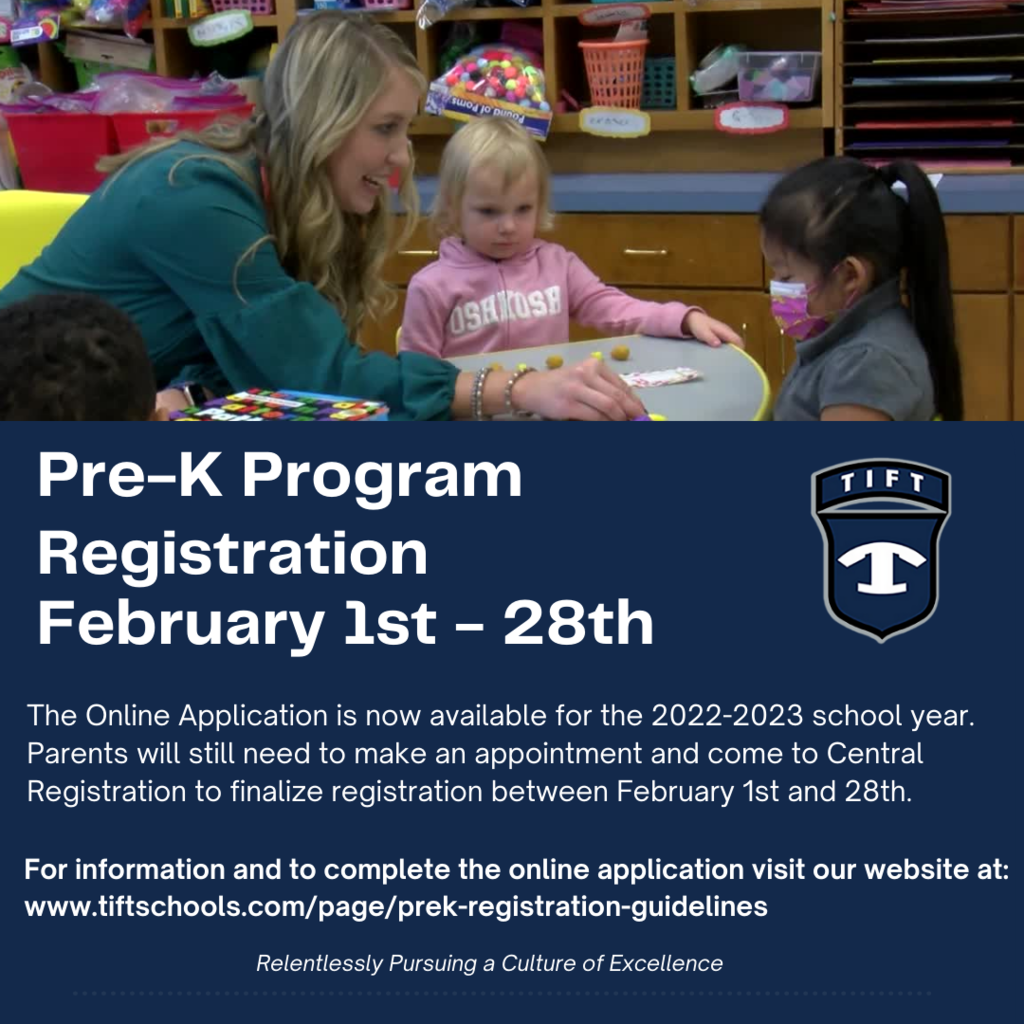 Do you know someone interested in being a Blue Devil Cheerleader (football, basketball or competition)? Tryouts will be held soon for middle school and high school cheerleading for the 2022-2023 school year. For more info, attend the Parent Meeting on March 1st @ TCHS. #4theT

As we are making preparations for the 2022-2023 school year, we need to gather information on the possibility of offering our K-5 online option for the next school year. This information will help us better prepare our instruction and support in advance for all students and teachers. If you are interested in your child(ren) participating in our K-5 Online Program, please fill out the google form below.
https://forms.gle/SZUN2VzwiExfvKAd6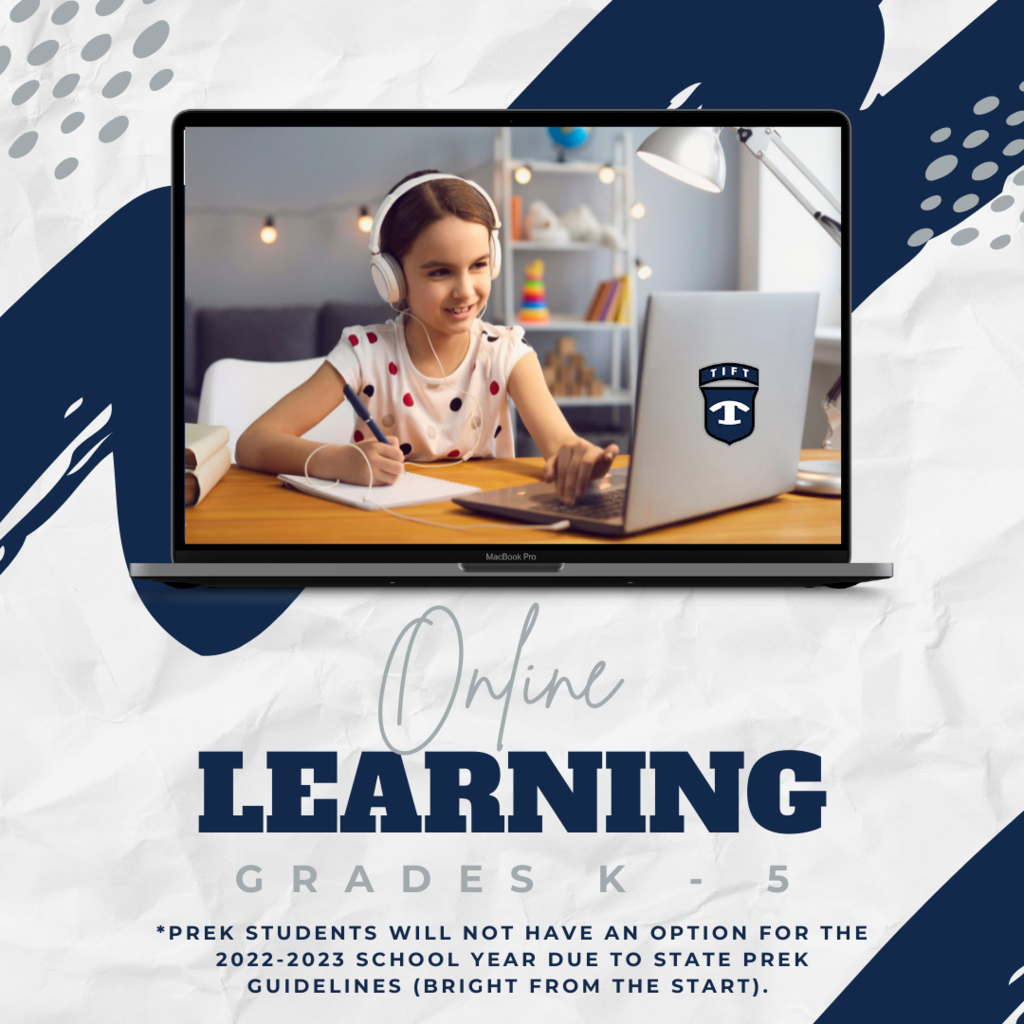 Pre-K Registration for the 2022-2023 school year is now open! Students must be 4 years old on or before September 1st. Check out this video for more information on how to register your child.
https://youtu.be/vegnjIS92Zk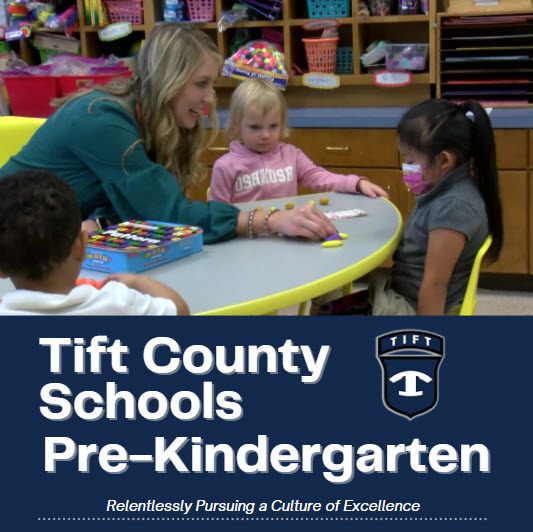 As we relentlessly pursue a culture of excellence, we need your feedback! This survey is designed for parents of students that receive special education services and have an Individualized Education Plan (IEP). Please take a few moments to complete this survey. #4theT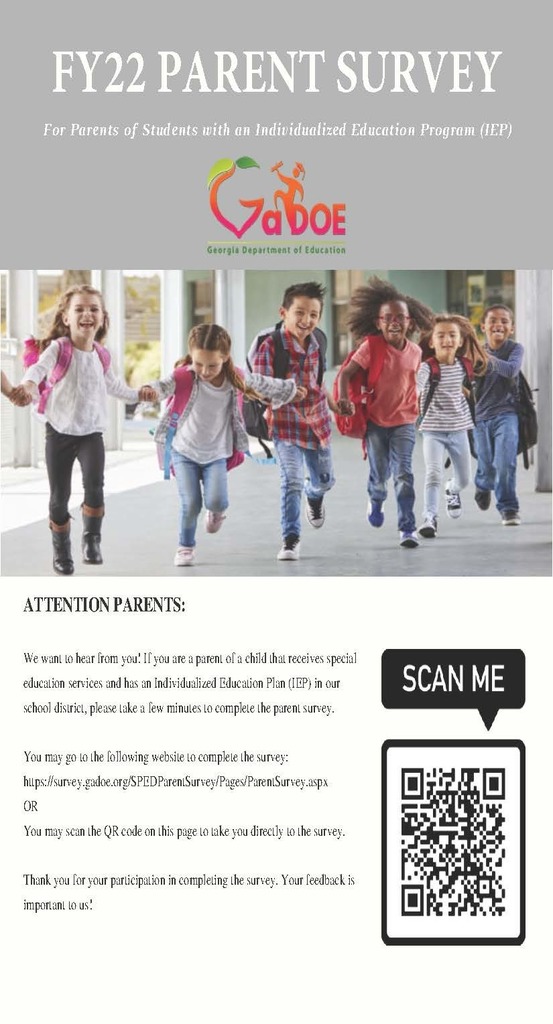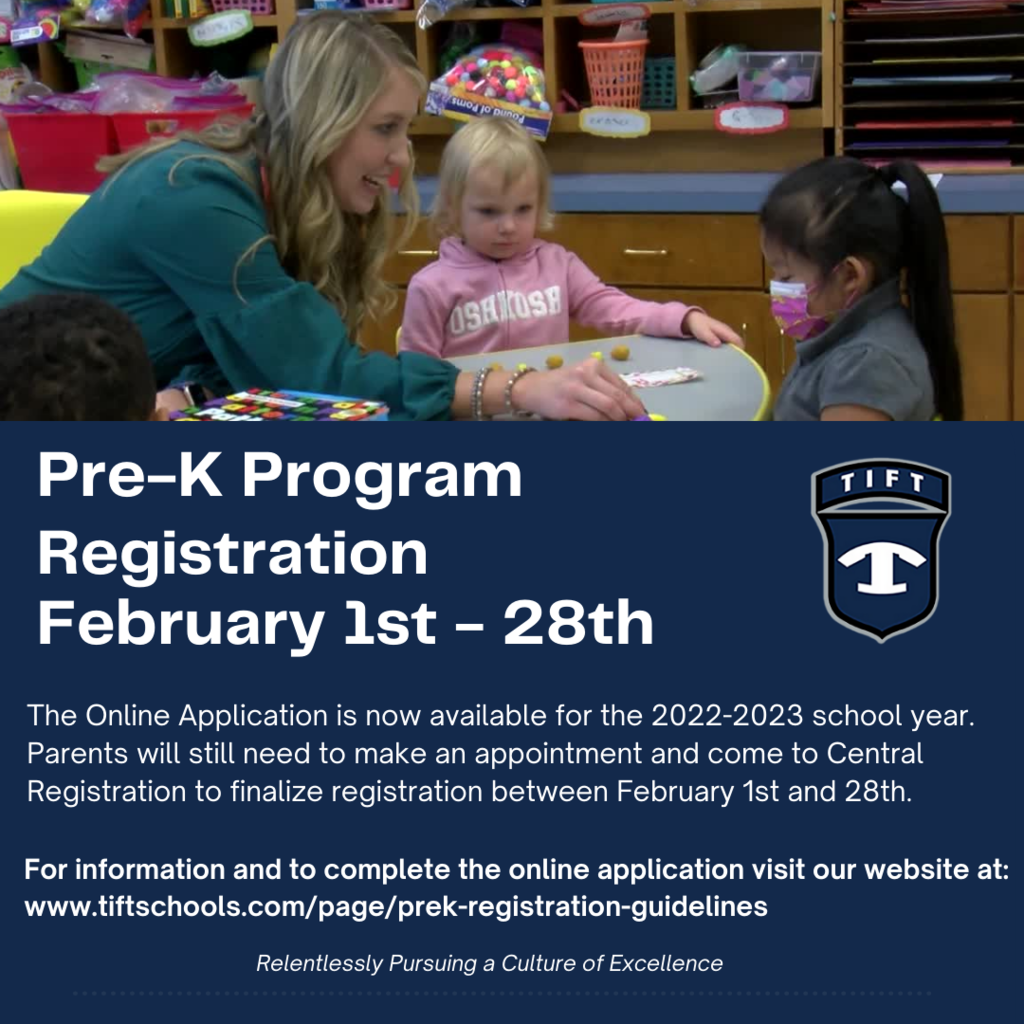 All Tift County schools and offices will be closed today in observance of Martin Luther King, Jr. Day.