Did you know that we have Southwell Clinics located at Annie Belle Clark Elementary and Eighth Street Middle School? Both clinics are available to ALL Tift Co students, staff and retirees. Call either clinic if you have questions. #4theT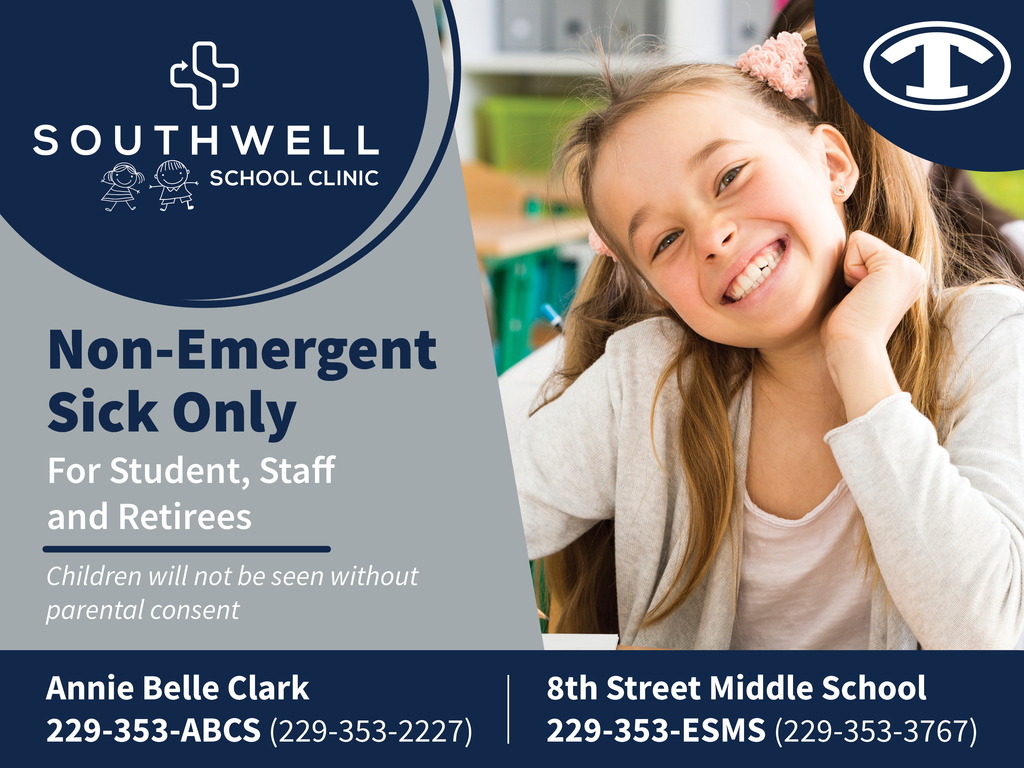 Returning Student Information Verification/Update - Login to your Parent Portal account and verify/update your information. Send Proofs for address changes to
registration@tiftschools.com
or bring them to Central Registration. Please complete update by 8/15/2022. #4theT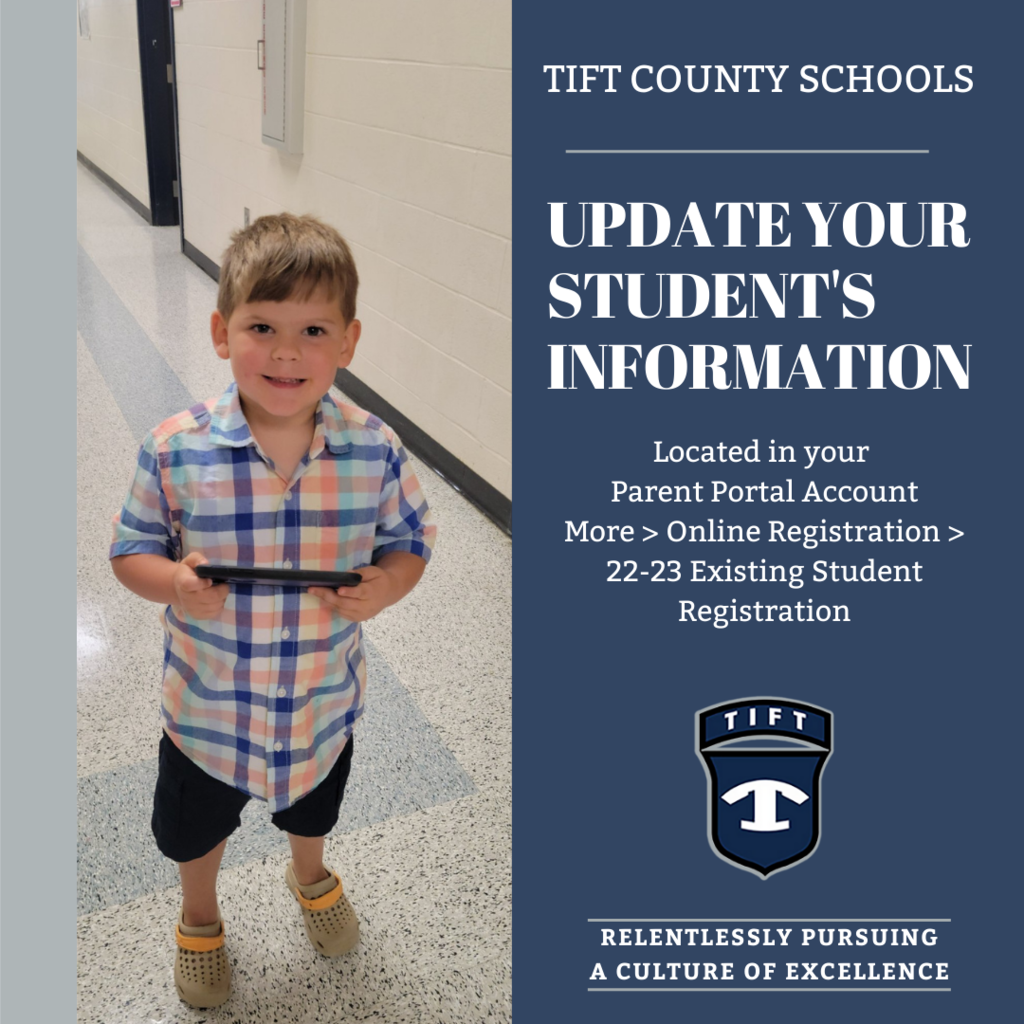 Due to a system-wide staff meeting, all schools and offices will open at 12:00pm today. #4theT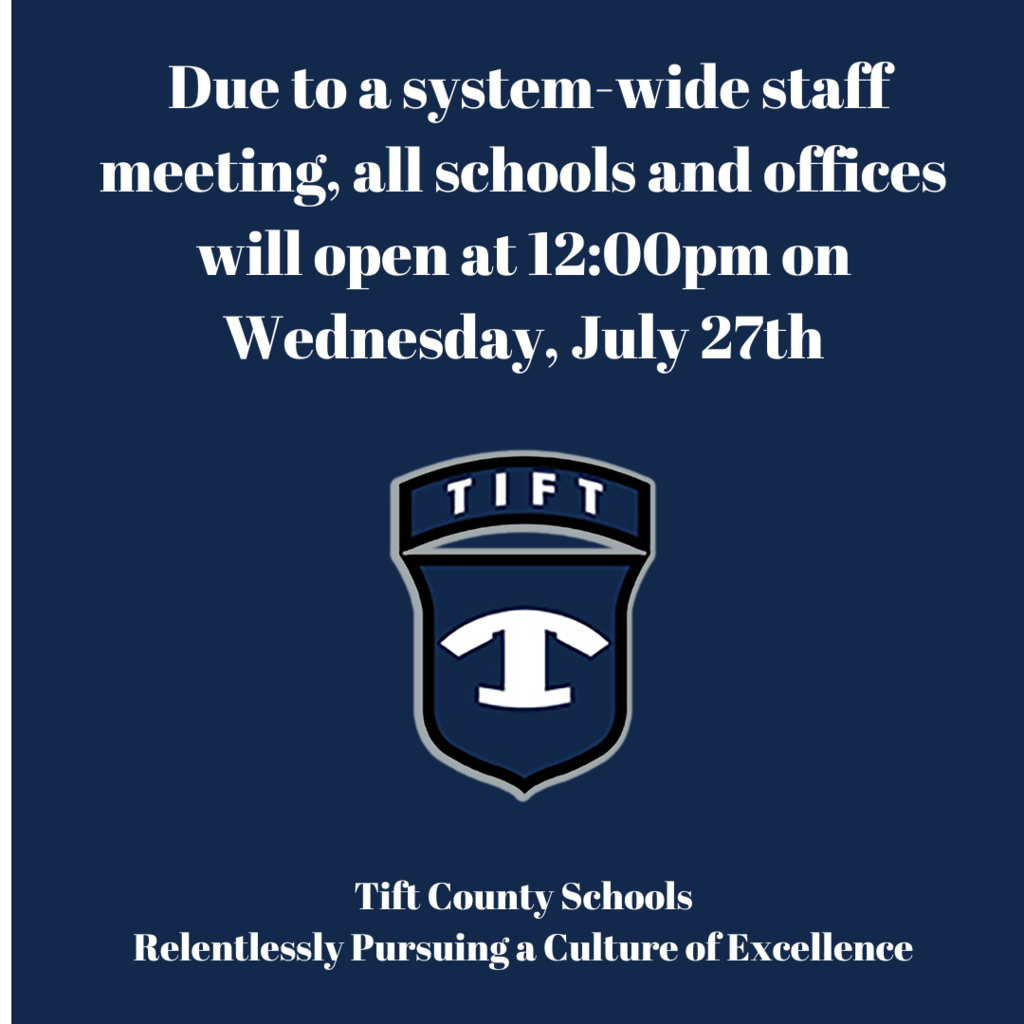 Everyone is invited to visit the Community Resource Fair and School Supply Giveaway this Thursday, July 14th, from 4pm - 6pm at the Tift County Recreation Department. Students must be present to get free school supplies. #4theT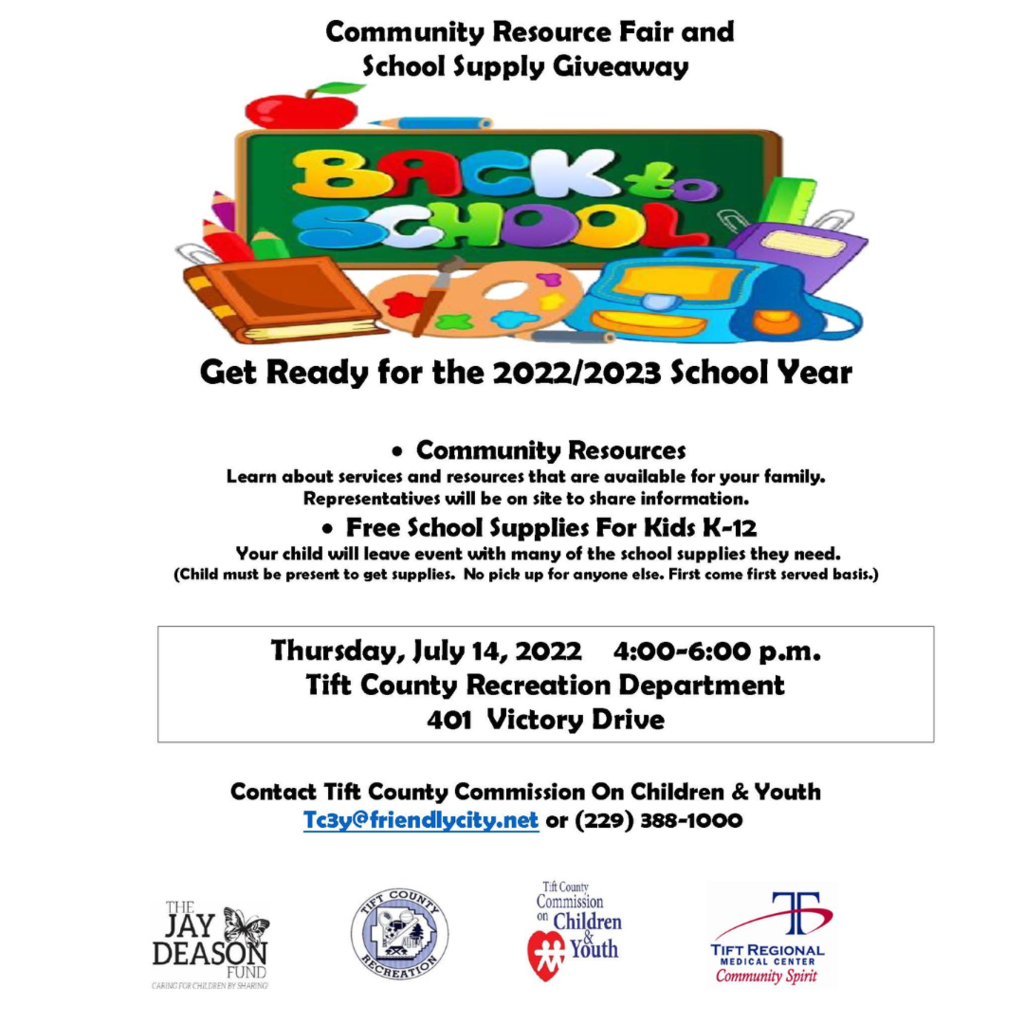 Are you new to Tift County or do you have a child entering PreK or Kindergarten that you have not registered for school? Don't wait, school starts July 29th! Visit
https://www.tiftschools.com/page/registration
to schedule your appointment. #4theT PLEASE SHARE!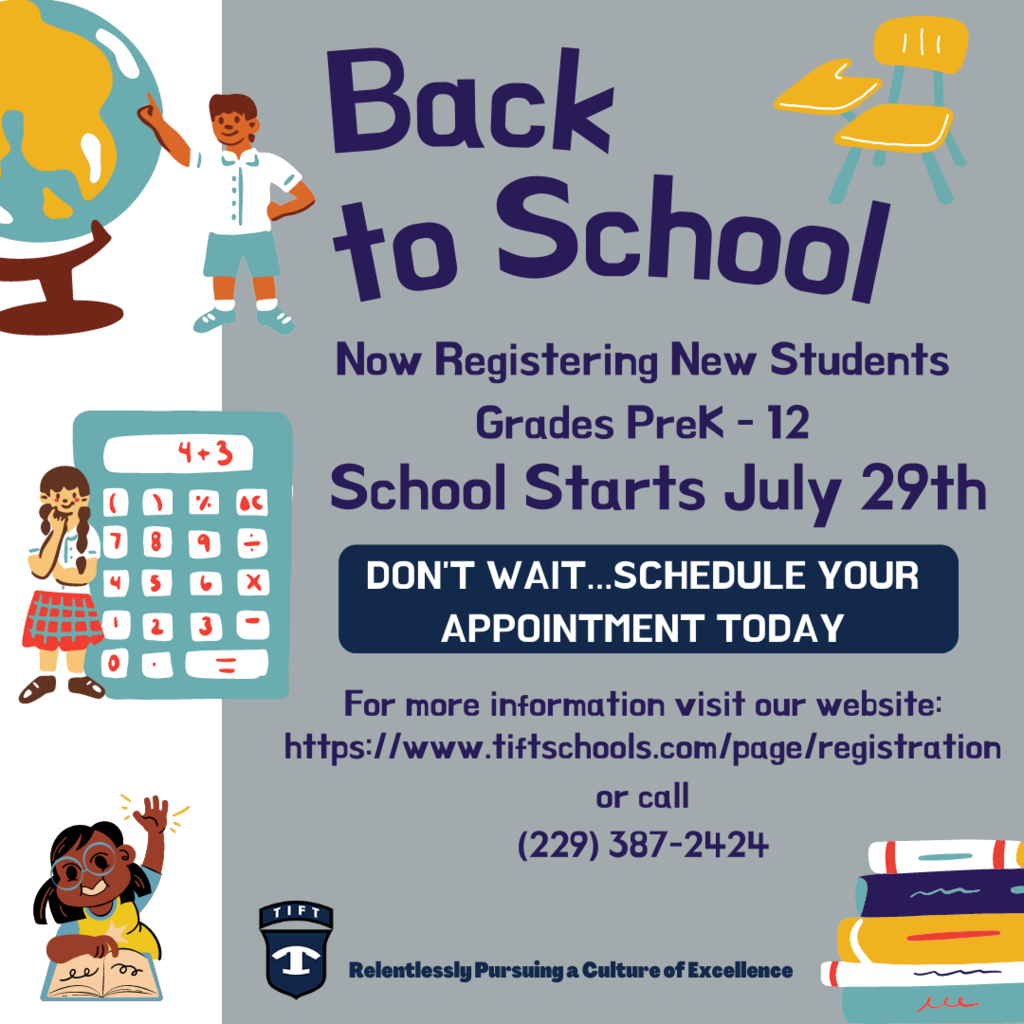 All Tift County Schools offices and programs will be closed July 4th - July 8th. Have a Safe and Happy 4th of July! #4theT

Today is the final day for our Summer Feeding Program. Walk up sites and buses make their first stop at 11:00am. Don't miss it! Bags are first come first served. Thank you for making this program such a success! #4theT

Don't forget that this is the last week for our summer feeding program. We can't wait to see everyone tomorrow! #4theT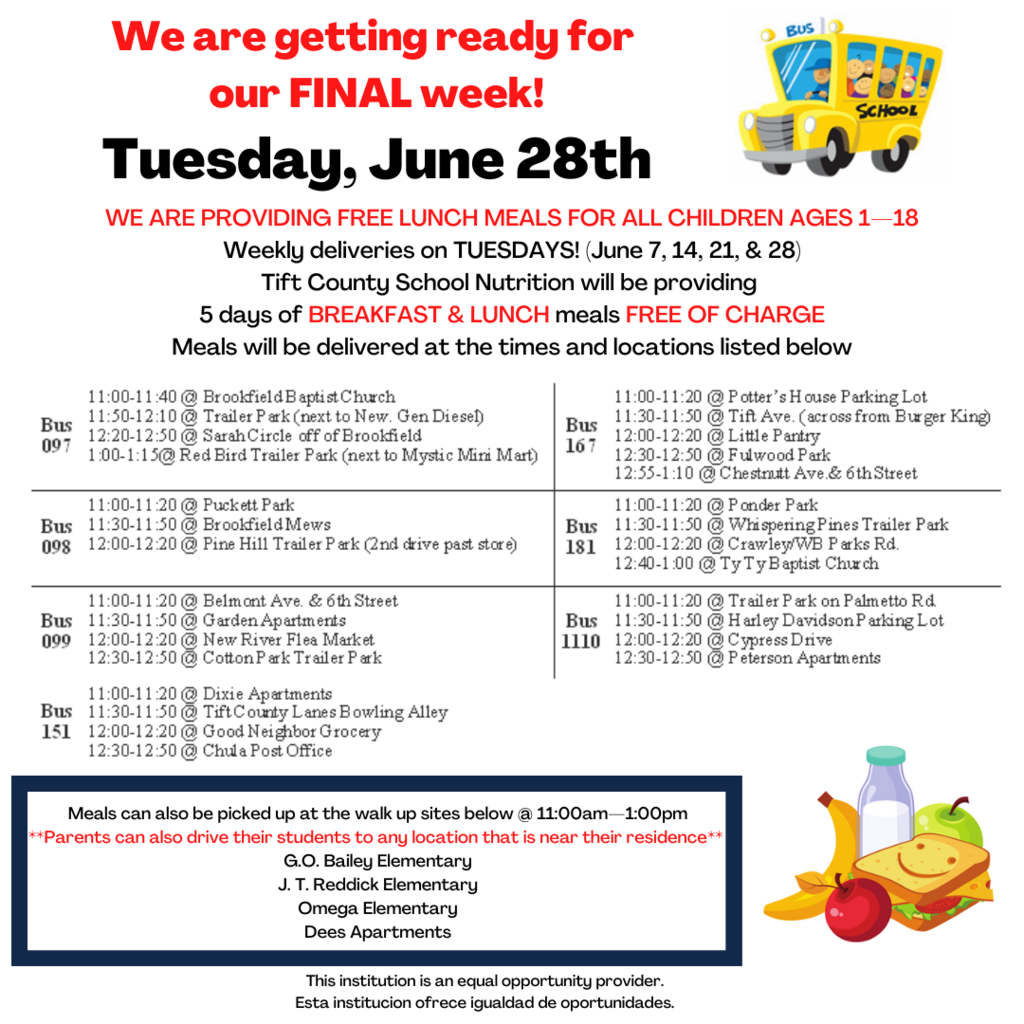 As we continue to prepare for the 2022-2023 school year, we need to gather information on the possibility of offering our K-5 online option. This information will help us better prepare our instruction and support in advance for all students and teachers. If you are interested in your child(ren) participating in our K-5 Online Program, please fill out the google form below.
https://forms.gle/SZUN2VzwiExfvKAd6

It's almost time...walk up sites open and buses roll out at 11:00am. Remember that meals are available on a first come first served basis. Thank you Tift County supporting our Summer Feeding Program! #4theT

Come out tomorrow for Week #3, we can't wait to see you! #4theT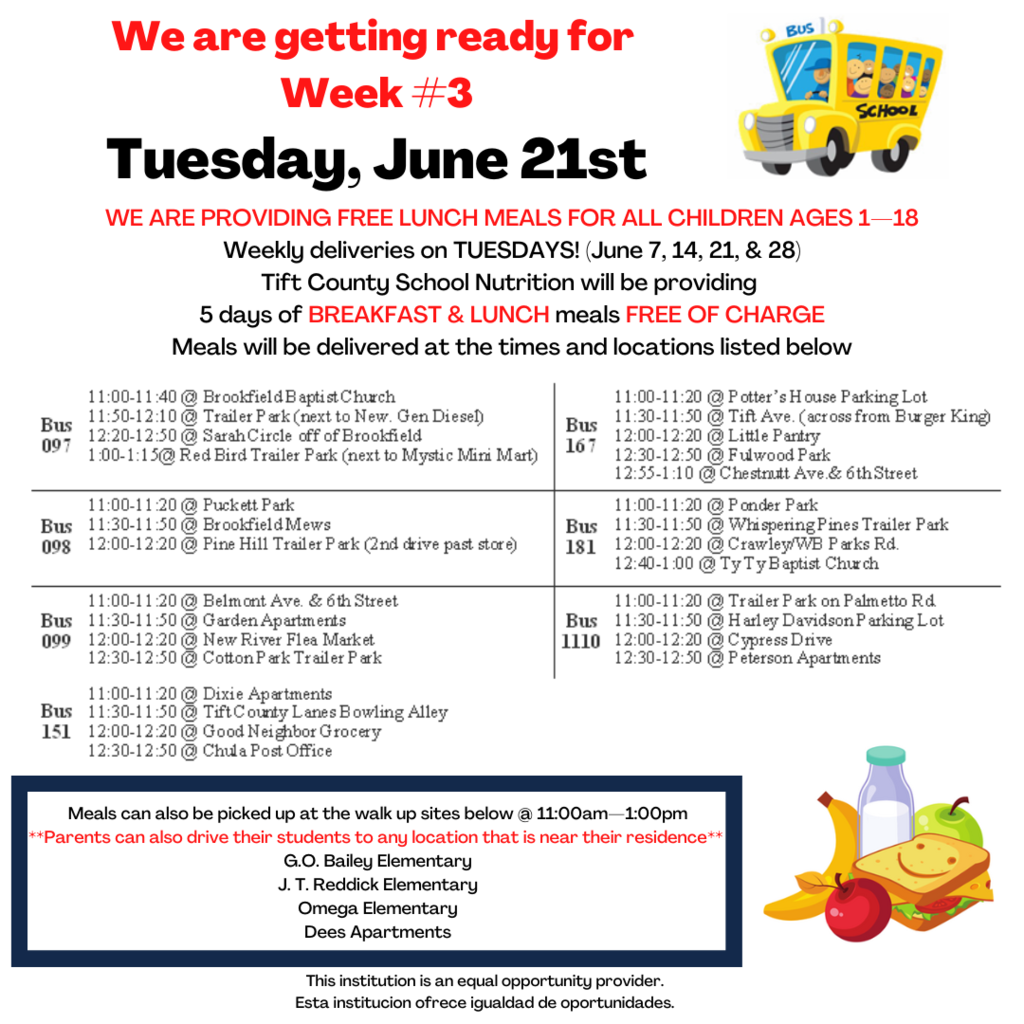 We are currently seeking applicants for a Paraprofessional at Len Lastinger Elementary School. The job announcement for this and other available positions can be found at
https://www.tiftschools.com/browse/218962
#4theT

Thanks to your continued support, all of our sites are out of meal bags. We look forward to seeing you next Tuesday! #4theT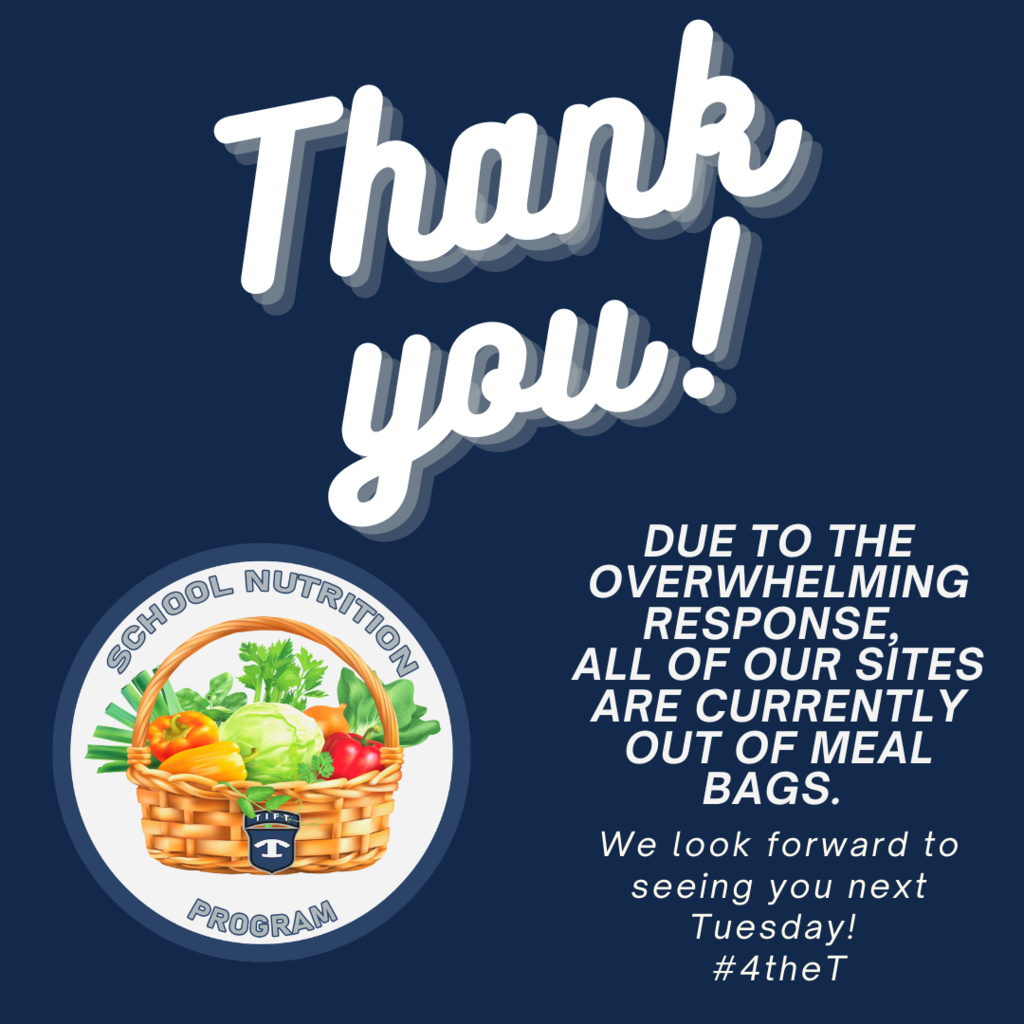 Come out and see us starting at 11:00am. #4theT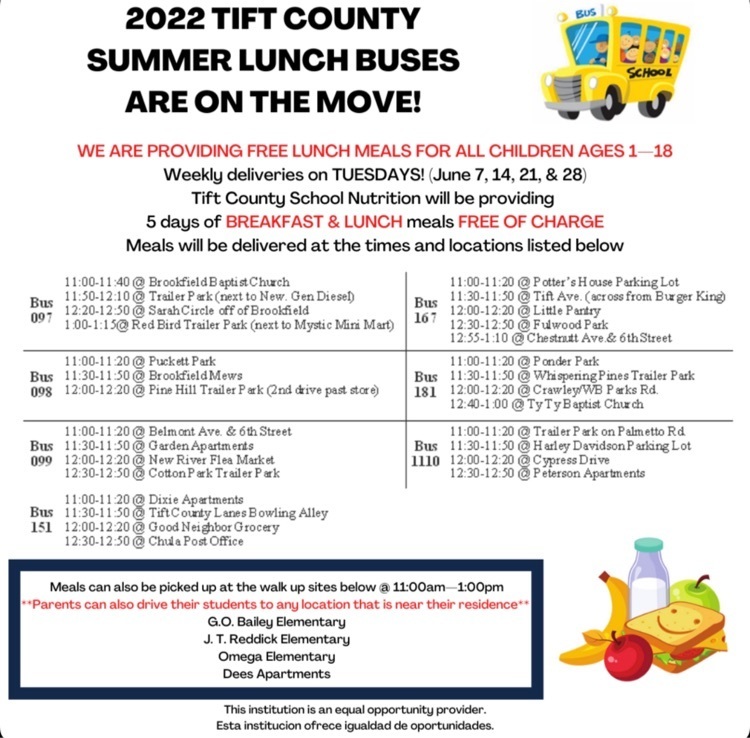 Our School Nutrition Staff is busy preparing this week! Make plans to come tomorrow to one of our pick up sites or check out our bus schedule. We look forward to seeing you. #4theT **Limit of 5 bags per vehicle

Due to the OVERWHELMING response today, all of our walk up feeding sites are out of meals. We apologize and look forward to serving you next Tuesday! #4theT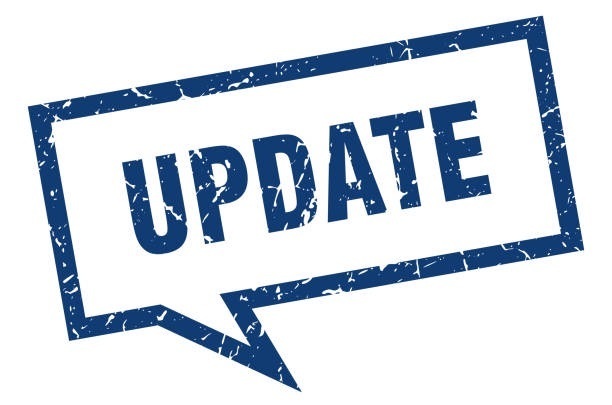 The summer feeding program begins TODAY! Check the flyer for bus routes and times or for pickup locations. We can't wait to see you! #4theT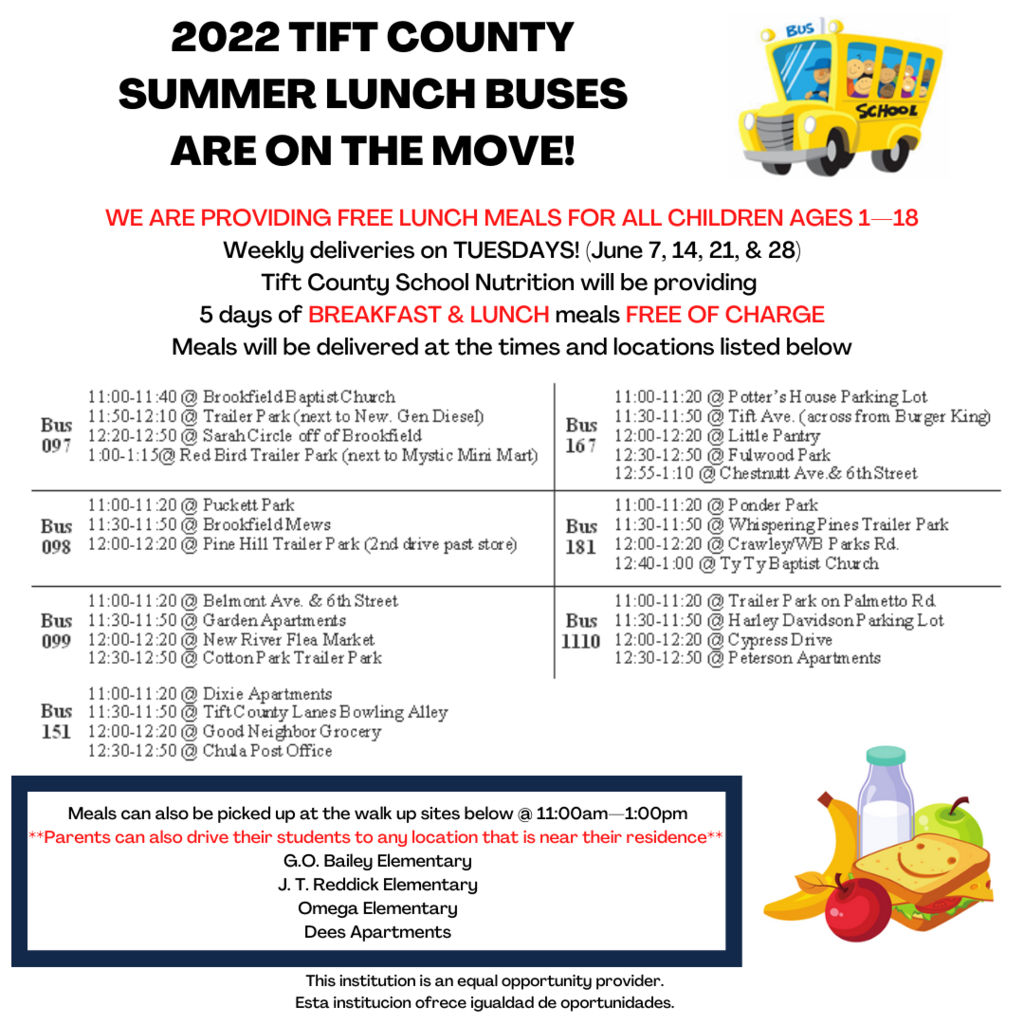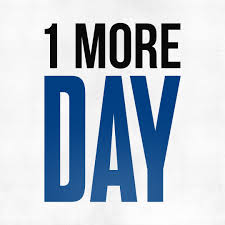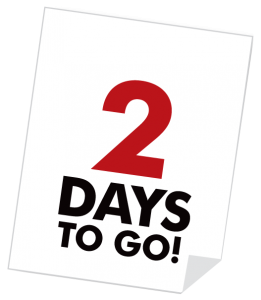 IT'S ALMOST TIME! Tift County School Nutrition Summer Feeding begins next week. Meals will be available for pick-up or by bus delivery on Tuesdays during June. See the schedule for pickup locations and bus routes and times. #4theT